Choose the library you would like to explore, or search by program title, topic or keyword of interest.
Learn about managing diabetes, medications, exercise, nutrition, and preventing complications.
This library includes resources co-developed and/or reviewed by Association of Diabetes Care & Education Specialists.

Use the relaxation videos in this library that use spoken word, meditation, visualization techniques, guided imagery, and beautiful nature videography to support relaxation, stress reduction and non-pharmacologic pain management.
Learn about managing emotional health, illness, insomnia, coping with addiction, stress, depression, and anxiety.
Learn about lung conditions, asthma, COPD, pneumonia, and other lung related diseases.
Programming in this library, created or reviewed by American Lung Association, is aimed at supporting lung health.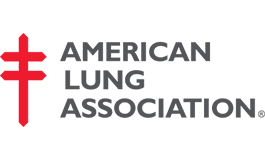 Learn about your rights as a patient, your role in following hospital safety guidelines, helping prevent infections and falls, and following discharge instructions.
Learn about nutrition, fitness, smoking cessation, weight loss, behavior changes and healthy aging.