Choose the library you would like to explore, or search by program title, topic or keyword of interest.
Learn about lung conditions, asthma, COPD, pneumonia, and other lung related diseases.
Programming in this library, created or reviewed by American Lung Association, is aimed at supporting lung health.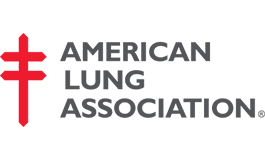 Learn about nutrition, fitness, smoking cessation, weight loss, behavior changes and healthy aging.